TFW the Knicks have a lot of Free Agency cash…
TFW the money is mostly during 2019 free agency
The Knicks have the chance to throw some serious cash around for the 2019 free agent class.
Kanter, O'Quinn, Porzingis, Burke, and Mudiay all come off the books next season. The only one they will keep around is PorzinGod.
He will be a restricted free agent, which in layman's terms means, the Knicks can match any offer, but he's going to get a lot of money.
The Knicks will have some money to play around. They will have around $61 million already tied up in players. Depending on what the front office does Joakim Noah, that number could be significant lower
The cap is going to be $125 million… That is awesome for the Knicks.
Let's say they sign Porzingis to the same contract as Embiid, 5-years/$146 million. They will be able to sign one more, massive free agent.
These are a few scenarios I can see the Knicks targeting.
Give a max contract to Klay Thompson.
I cannot think of a better fit for the Knicks than Klay Thompson. The resounding feeling is that Thompson is going to be the odd man out in Golden State. I would love to seem him come dominate in the Garden.
He is known for never dribbling, having 20+ point quarters whenever he pleases, and dating insanely hot women. Guy would fit like a glove in New York
Kemba Walker
Been talking about this hypothetical all year, but the Knicks need to trade their first round pick this year (gasp), Courtney Lee and Kyle O'Quinn for Kemba Walker. I don't see who says no.
Walker and Porzingis would run the meanest pick and pop. Playing on the biggest stage in sports would give Walker the recognition he deserves. He also made the greatest step-back shot of all time.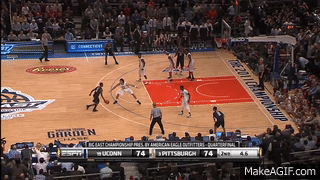 Tobias Harris at less than a max, and maybe someone else
Harris has his best season in the NBA this past season. On both the teams he played on, he was the second best player. On both his teams, he played with massive centers who are traditional centers, not space the floor guys.
Playing with Porzingis and Ntilikina would space the floor for Harris, and lighten his offensive load. He's also from New York, and once upon a time, that meant something.