The Knicks left Cleveland Wednesday, after a thwarting of current Eastern Conference Champions, Cleveland Cavaliers.  This shellacking of King James and co. cost the Knicks a chance at a better draft pick. Typical Knicks, can't even lose correctly.
When the Knicks landed, they immediately fired Jeff Hornacek as head coach. He must have had an inclining that Scott Perry and Steve Mills were about to fire him. That flight back must've been extremely awkward.
Now the Knicks are put into a situation, where three days into the off-season, they have narrowed their coaching search down to three people. Jerry Stackhouse, Dave Fizdale, and Mark Jackson.
It's like asking a girl to prom early to secure a date when a much hotter girl wanted to go with you if you just waited.
I don't understand why the Knicks feel the need to narrow their hiring process so soon. After flopping on every coach they have hired in the last decade, it is insane for them to limit themselves so quickly. What do you expect from the worst run franchise in sports?
Let's breakdown each coach.
Jerry Stackhouse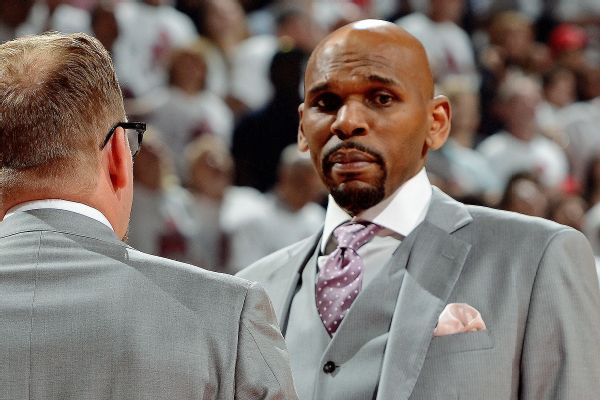 Stackhouse currently coaches the Toronto Raptors affiliate team, Raptors 905. The last time the Knicks hired a young coach, recently retired from the league, was Derek Fisher. He was more concerned with making a return to the NBA than competently coaching.
Stackhouse is only 43 years old. He retired from the league five years ago. No recently retired players have had luck going straight to coaching (see Jason Kidd, and Fisher).
At least he has coaching experience with a team that sounds like a third-division soccer team.
Mark Jackson
Often credited for starting the Warriors current dominance over the league, Jackson might be the early favorite to win the job. He used to play for the Knicks and has been patiently waiting for his opportunity.
The red flag is, why did the Warriors get rid of him? Why has no one else signed him? All the analysts of the world put him as a favorite for every head coaching vacancy, but he never gets the job.
Why?
David Fizdale
Definitely my favorite of the bunch. Only got fired in Memphis because Marc Gasol is a big baby.
Fizdale has been amazing as an analyst TNT. His tirade after the Grizzlies loss in Game 2 of the 2017 Playoffs was one for the books
"Take that for data!!"
He is extremely likable, and his voice is butter. This would be my vote or…
Patrick Ewing
This is the guy to bring the Knicks back from the depths of garbage they are currently in. Ewing is one of the most beloved Knicks players of all time, has a coaching track record at Georgetown and can help the growth of Porzingis.
Ewing is a commanding presence and would demand the respect of the players. Great players, that turn coach always have a way of relating to their team.
Give me Ewing or Fiz!