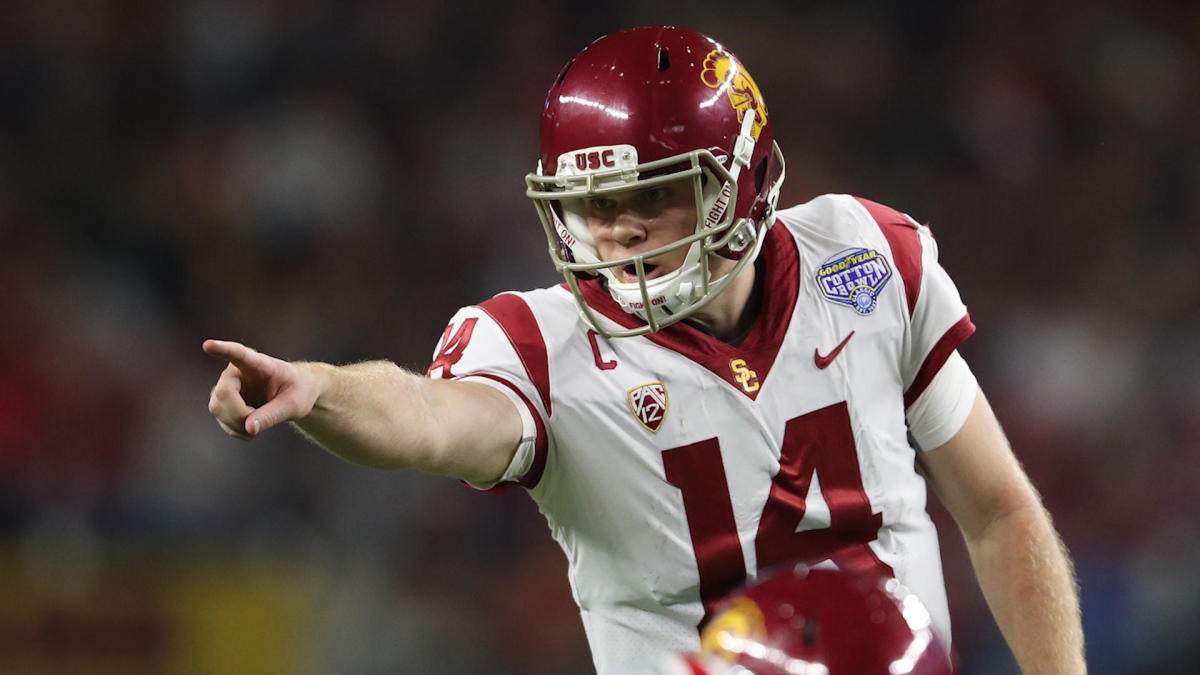 By: John Carroll Jr.
Alright, everybody, it is here the NFL Draft's first round begins tonight! This is like Christmas morning to football fans! It is going to be exciting, historic, and New York football fans should be stoked to have their team pick in the top 5!
Before I get to the sports talk, I want to quickly tell you what our "Asking Twitter" series is. Us here at Eddie's Corner decided that it would be fun to run a Twitter poll every week about hot topics. We will then post articles giving our takes on the results of the poll or on that topic in general.
We feel that Twitter is not only a great place to talk sports because that is what it is all about, but a great place to interact with our readers and share the same passion we do.
Whether we agree or disagree, the only thing we want to do is have a great following, talk sports, and be a polarizing page people talk about.
So, here we go, we started this week. The topic, of course, is the NFL draft. We asked Twitter which of the top 4 QB prospects in the draft they wanted the Jets or Giants (or their favorite team) to draft. The results are surprising.
I did mean to say "your team" not "you team" at the end but I'm sure the typo does not change anyone's vote.
Alright #Giants and #Jets fans it's officially draft week!!! With that being said, who do you want you team to draft the most QB wise?

— Eddie's Corner (@EmpireSportsNYC) April 22, 2018
I did just mention how we want this page to be polarizing, and I'm about to start doing so because I disagree with a majority of Twitter here. Twitter is a great place and the results of the poll show where fans stand.
I just cannot get behind the results of this one. It is not about who won the poll. It is about Sam Darnold losing it.
Cleveland is likely going to take Darnold with that first overall pick. However, the poll asked who you wanted, not who you think they are going to get.
This is also not me saying Rosen or Mayfield will not end up in New York, they both, or one could. I'm just saying that it would not be the best choice.
The Jets or Giants would be doomed if Baker Mayfield came to New York City. His off the field antics constantly go too far and he will be under a microscope if he plays in the big apple.
He has immense skill but the pressure of being a goody-two-shoes, which is imperative to be a leader in the market, might not get to him but it is still a huge risk.
As far as Josh Allen, I get that one. His draft stock plummeted once the college season started. But still, the Jets and Giants both do not need a QB to be great right away. They have solid veteran guys in Eli and Josh McCown who can still bring it. Allen is a seemingly good kid who would just learn his craft and eventually get better.
Getting back to Darnold, I just see Bret Favre. The turnovers might be an issue but NFL coaching will fox that in less than a season. The raw skill set and physical attributes are there too. He is rarely injured, built for any type of weather and matches up with NFL defenses. He has played in and won on a big stage too.
Darnold is already used to a big market too. Southern California/Los Angeles is a massive market.
Rosen comes from the same market but his lack of size, injury proneness, and never thriving on a big stage in a big game sort of drives me away from him a little bit.
This is why we love these Twitter polls. There will be times where a certain writer completely agrees or disagrees with most users. It makes it fun.
So seeing that Twitter mostly want Baker or Rosen surprised me. That is who they want. But, I firmly believe Darnold is the one teams need.
But I guess the joke is on me because the masses will likely get one of the guys they want tonight.
Thank you to all who voted!
Want to plead your case? Comment below or reply to the poll on Twitter.
Also, stay tuned to all future "Asking Twitter" polls every Sunday.